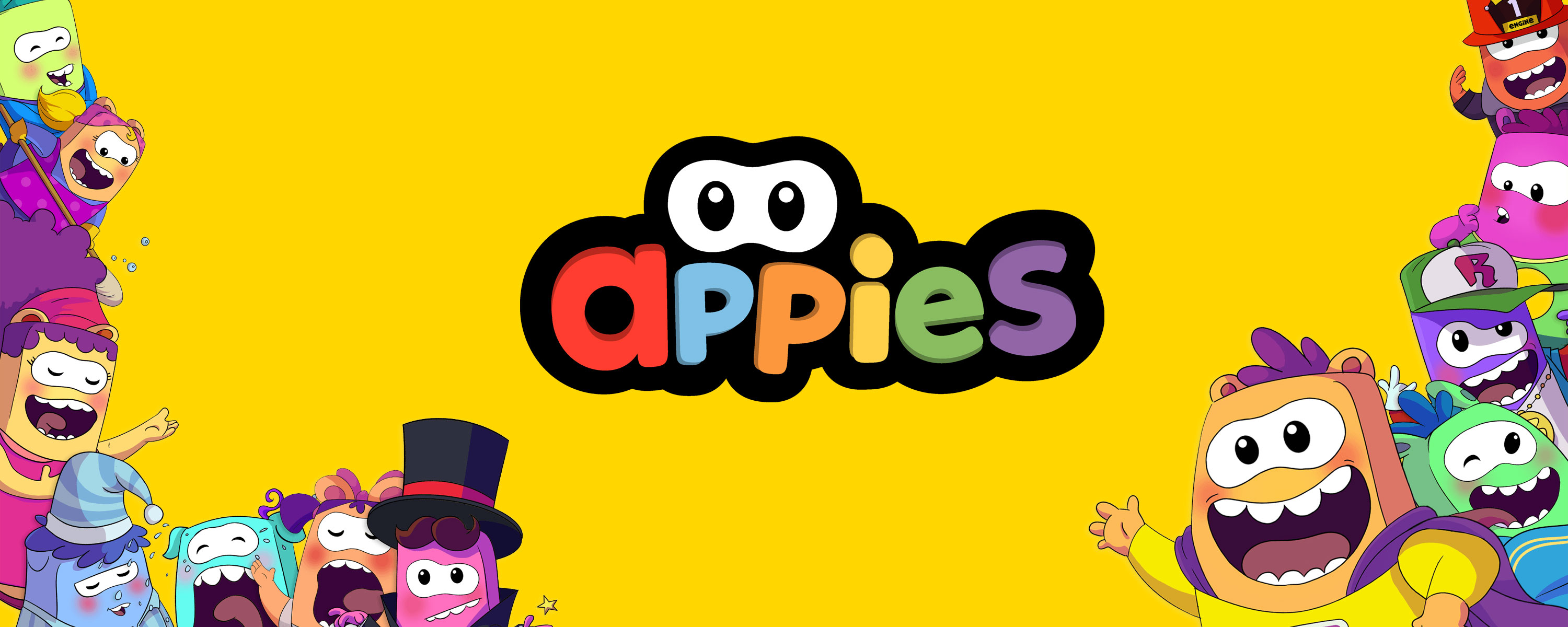 Meet the Appies!
Get to know our quirky, crazy but lovable Appies!
---
Zappy
Yappy
Tappy
Snappy
Sappy
Rappy
Nappy
Moppy
Mappy
Happy
Gappy
Clappy
Cappy
Appylopolis
Home of the Appies
---
Appylopolis, the home of the Appys, is a magical place where everything seems familiar yet exciting. Filled with trees of magical colour, zany buildings, and vehicles with wheels, wings or jet propulsion, clouds take up the shape of a child's imagination and everytime, a child loses something like a sock, a waterbottle, a toy – you can find it in Appylopolis.
Take a stroll through Alphabet Avenue and meet your friendly Alphabets. A picnic at Numbers Nook, can get a little calculating! Douse yourself in rainbow hues at Colour Corner but don't be square at Shapes Shire!
You can even spend the day at the Appy Factory, creating and designing your very own personal Appy. And after a hectic day of fun and frolic, unwind at your own cozy home, filled with all the treasures you collected through the day. Read a storybook, watch a fun song, fill up your word machine or play with some magical toys in your own little corner of Appylopolis!